"HADO creates words Words are the vibrations of nature Therefore beautiful words create beautiful nature Ugly words create ugly nature This is the root of the universe."
Dr. Emoto
Hado effect
Researcher Dr Masaru Emoto, chief of the Hado institute in Tokyo,
demonstrates probably the most convincing and startling effects that human
consciousness can have on physical reality.
Dear Dr Emoto has discovered an effect on water that was given the name the 'Hado'
effect. He describes it as follows, quote: 'Hado is the intrinsic vibration pattern at
the atomic level in all matter, the smallest unit of energy. Its basis is the energy
of human consciousness'.
He wrote a book that was issued in 1999 called 'The Message from Water' that
has sold millions of copies already around the globe and has been translated in
many languages. He's lecturing and holding seminars around the world and also
conducts live experiments where he demonstrates the 'Hado' effect of water.
The word Hado is getting populair these days. People use it to express the vibrations of
a place or person, 'this place has no Hado' or 'He is low on Hado today'!
And all this upheaval is about crystallized frozen water? What is it that he has
discovered?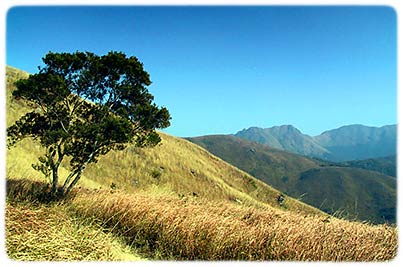 Dr. Masaru Emoto has performed a series of experiments in which he proves that
our thoughts and feelings affect our physical reality. Water was his subject of
study and he started out studying the shape of water ice crystals. He used all
sorts of water from all different places all over the world and studied how they
would form ice crystals. He noticed that water from heavy polluted rivers doesn't
crystallize at all and that clean mineral spring water produces beautiful ice
crystals when being frozen.
So far so good, it is a result that may be expected. However to his amazement he
discovered that the crystallization of the water molecules was somehow related to
his mood !? He started experiments in which he used clean tap water and sent all
kinds of human emotional thoughts and feelings to the water samples before
freezing them. To his astonishment the water reacted to his intentions. When
negative thoughts and feelings were used, no beautiful ice crystals were formed,
they were either chaotic in form or did not crystallize at all. However when he
sent loving thoughts and feelings to the water before freezing it, the most
beautiful and regular highly organized crystals formed. In following experiments
he put stickers on the bottles of water and labelled them with words like 'Love,
God' and 'Hate and Devil' and again the ice crystals reflected the intention of the
words put onto them. It is imazing to see the differance!

Next he experimented with all kinds of music to test the effect. Music is a natural
expressing of vibrations and it was no longer a surprise that the vibrations of
lovely classical music versus aggressive angry hard rock music were also
reflected in the ice crystals .
Dr. Emoto's Hado theory postulates that, 'since all phenomena are at heart
resonating energy, by changing the vibration we can change the substance'. So
when we want to change the internal vibration of let's say polluted water, we can
use our positive intention to clean this water!
And that's exactly what Dr. Emoto and his 'followers' are now doing. All over the
world Hado cleansing rituals are held to clean our rivers, seas and oceans. The
first time he demonstrated the effect of Hado in public, he gathered a crowd of
th 350 people around Japan's most polluted lake, Lake Biwa on the 25 of July
1999. The foul water smelled horrendous caused by the algae 'Kokanada' that
yearly covered the lake! In the gathering organized by Dr. Emoto a large crowd of
people projected their positive intentions like a laser beam onto the polluted
waters.
Water samples of the lake's water were taken before and after the ceremony and
a dramatic improvement of the structure of the water crystals was detected. A
month after the ceremonial, a newspaper article appeared in the influential Kyoto
Shinburn newspaper. The article stated that this year 'the spread of the water
algae had improved and that the foul stench had disappeared'. This did not happen for almost
The two ideograms comprising this expression HADO (pronounced HADO to rhyme with shadow) literally mean "wave" and "move". The smallest unit of energy. Its basis is the energy of human consciousness. A rapid understanding of HADO quickly spread throughout Japan as Dr. Emoto's theory gained ground. The word subsequently became part of daily language. "The HADO of this place is really low. Let's leave." "That person has a really powerful HADO." "Let's change the HADO of this environment." Conversational pieces such as this now abound in Japan and it is largely due to his revolutionary photographs of water crystals under high magnification.
What has put Dr. Emoto at the forefront of the HADO phenomenon is his proof that thoughts and feelings affect PHYSICAL reality. By producing different HADO through written and spoken words, as well as music and literally presenting it to the SAME water samples, the water appears to "change its expression". The exquisite beauty of the above crystal of frozen tap water is clearly the result of HADO being projected at it. The expression of human gratitude (arigatou) is thus immediately reflected in water. Well, if this appears to be the case then let's see what other 'expressions' water may have...